Shopping Cart
Your Cart is Empty
Thank you for your business!
You should be receiving an order confirmation from Paypal shortly.
Exit Shopping Cart
#6ixQueen #6Queen #Queen7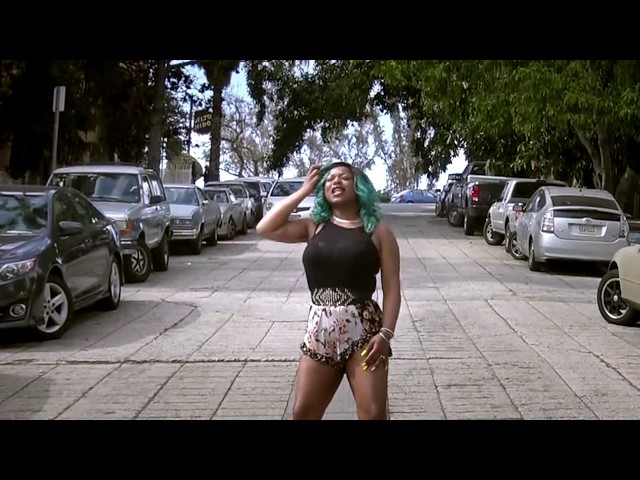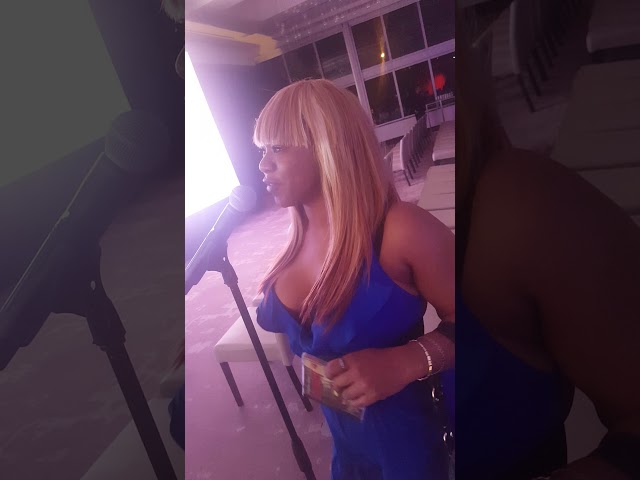 Sapphire Steamy LIVE on THE BREAKFAST CLUB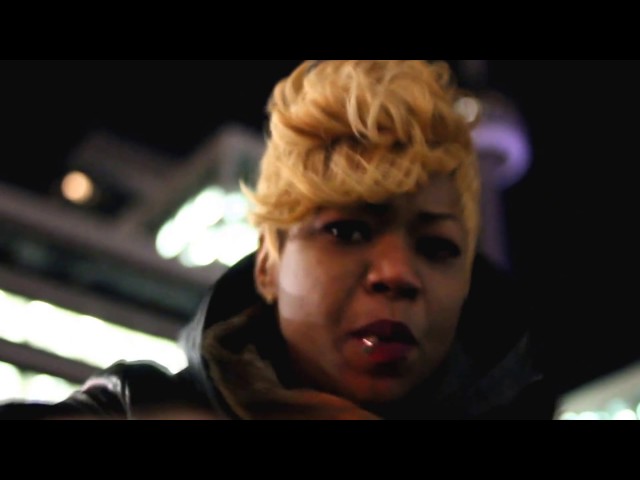 Check Me out...l Like, Comment, Share.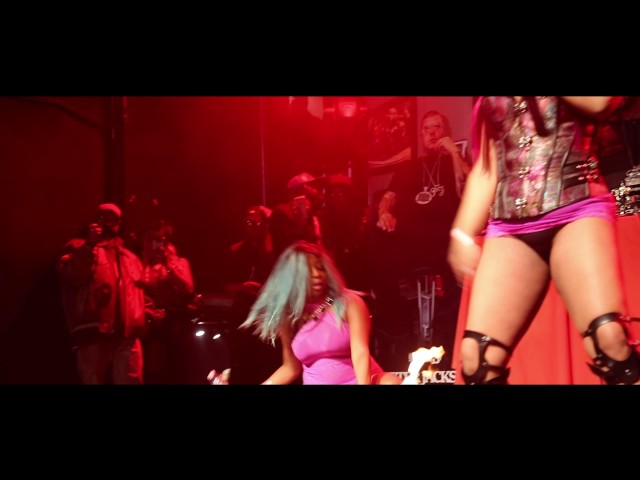 Sapphire Steamy LIVE in Concert
Check out the LIVE show!!!
BIO:
Canada has highly anticipated her Coming… Born in the West Indies and raised in Toronto, Canada, Cindy John also known as "Sapphire Steamy" the newest face of Hip Hop Music. Steamy grew up in the east end of Toronto (Scarborough) where she entered into High School at Pope John Paul II SS. She later moved to the West end of Toronto. Sapphire began writing lyrics in grade nine, (at the age of fourteen) and often entered into school mate cipher and mini battles with friends on lunch hour and after school. At this time Music was only a hobby. Sapphire Steamy has kept writing, but never vision herself as an artist, then. Over the past years, she has been in and around studios and music life since the age of fourteen. Cindy has supported other artists in the industry and continues to be one of the hardest working females in the Music Business in Toronto.
Since 2011 Steamy has promoted and managed new and emerging artists in the industry through Steamy Worldwide Incorporated. Sapphire has traveled to USA, the Caribbean and Europe in the past 5 years making valuable connections in the industry and promoting her business. In 2014 Steamy decided to take herself seriously as an Artist. She started off by writing 3 tracks with verses in one night. Sapphire Steamy started making appearances on stage in 2016 and has performed in Toronto, Oshawa, Montreal, Ottawa, Edmonton in Canada.
Steamy has also made 3 appearances on Rogers TV on the Urban Show "Hot TV" 2 of those appearances being with The 6ix Female Cypher Series and the other on Harlem Live. In Edmonton, Alberta on September 11,2016, Sapphire Steamy performed live on stage at the Canadian Urban Television Awards and was well received by the audience. As an artist Steamy has persevered with her skill and is now evolving into a one of a kind show on stage. In January of 2017 Sapphire Steamy was recruited by an Asian based music company, DIOCIAN Korea Inc, to enter This is Hip Hop-Be My Voice 2 Competition and was one of six finalists worldwide. The track "No Regrets" was awarded with a worldwide distribution deal as a result.
On March 25, 2017, Sapphire Steamy, was 1 out of 30 artists selected out of hundreds of Canadian Artists to participate in the 15th Urban Music Festival competition. The competition was hosted by Peter Jackson, and judged by industry people from Sony, Universal and Atlantic records. Sapphire Steamy won 2 out of 10 category prizes for both: Crowd Favorite and Best Stage Show. In June 2017 Sapphire Steamy took the show to Los Angeles, California and performed at the Woodland Hills Hilton Hotel. She also made an appearance in the Music Quaterly Magazine, also published on Los Angeles in June 2017.
Sapphire Steamy has always known that there is a missing element in music. She is ready to grace you with the missing pieces to the puzzle. It will all be revealed in the new debut album scheduled to be released with her very own label Steamy Worldwide Inc in 2017. Unofficial title "Prodigal Daughter--- For God So Loved the World He Gave you Sapphire Steamy". A mix-tape "#6ixQueen" dropped in October 2017. A second Mixtape "The Queendom" will be dropping in December 2017. Steamy will continue to perform on Live stages and has opened for: Mannie Fresh and Friends--April 21, 2017 at Stadium Night Club in Toronto, Riff Raff AquaBerryTour-- May 4, 2017 at The Music Hall in Oshawa, Canadian Urban Television Awards--May6-7, 2017 Queen Elizabeth Theatre and Sheraton Centre Hotel. JUNE 8-10 2017 Woodland Hills Hilton Hotel Los Angeles, California. Steamy most recently attended the Revolt Music Conference, October 12-15 in Miami, Florida. This conference is in its 4th year and is put on by the industry's very own, Sean Combs. Revolt Music Conference provided Sapphire with a Live to-air interview on The Breakfast Club 105.1 and BeHeard performance conducted and recorded with industry professionals and affiliates of Sean Combs.
October 2017 Revolt Music Conference --- Performance on BeHeard with Revolt TV and Interview on The Breakfast Club. Jan 2018 - Freshman Class Showcase: Toronto. April 30, 2018: The Queendom EP available at all digital outlets for sale. April 30- May 12 2018: #TheQueendom video shoot and promotion in Miami, Florida. June 2018, I Need A Minute: video release. Toronto Sun Newspaper featured as SUNSHINE GIRL.

November 11, 2018, #EarthGOD will be released to the world. This explores a multi dimensional version of Sapphire Steamy as #EarthGOD. This project aims to raise the overall vibration of the Human God. A challenge fot everyone to see GOD in themself and mirror the behavior of GOD.
11 songs on 11.11 #EarthGOD
On January 1, 2019, Sapphire Steamy became the first artist in the world to have a custom shaped USB clone of herself. The project has been named STEAMY2.0 and plans to release a collection of USBs. Currently the item is available in 32g and 64g memory with pre-loaded Sapphire Steamy music, photos and videos. The units are a safe way to keep your digital documents, photos and music all in one place. Enter the Future with Sapphire Steamy and the Steamy2.0. Available for sale at www.SapphireSteamy.com #Store tab.
May 31st 2019, Sapphire Steamy has released her newest EP: Her Majesty I AM BILQUIS. This EP is a continuation of the journey of The Fight For Freedom. It is very important that My People understand that in these modern times; THE PEN IS MIGHTIER THAN THE SWORD! As Melanin People, our past practice of taking action and documenting things, have lapsed. THE TIME IS NOW... FIGHT FOR FREEDOM... FREEDOM IS A PEACE OF MIND. This thought provoking EP seeks to call to action OUR inner higher selves. Study History and Together Let Us Build an Even Firmer Foundation For Our Preceding Generation.
#AllHailTheGods

Stay tuned for date near YOU;)
Stay tuned for date near YOU;)
0

/